Be ın the source of nature, busıness, ınspıratıon and more…
Our new generation digital platform; THE FOURCE for the Turkish food industry is taking place between November 23-27, 2020 with the cooperation of the Agean Exporters' Association and the support by the Turkish Ministry of Trade. THE FOURCE which hosts over 50 participants from Turkey and more than 2500 of visitors from all over the world enables new business connections via B2B meetings.
THE FOURCE offers a global B2B meeting platform where the Turkish food and beverage industry come together at the same platform on the same day, will draw great attention from domestic and international food wholesalers, retail chain stores, corporate purchasers, business managers, future buisness owners, hotel and restaurant chains.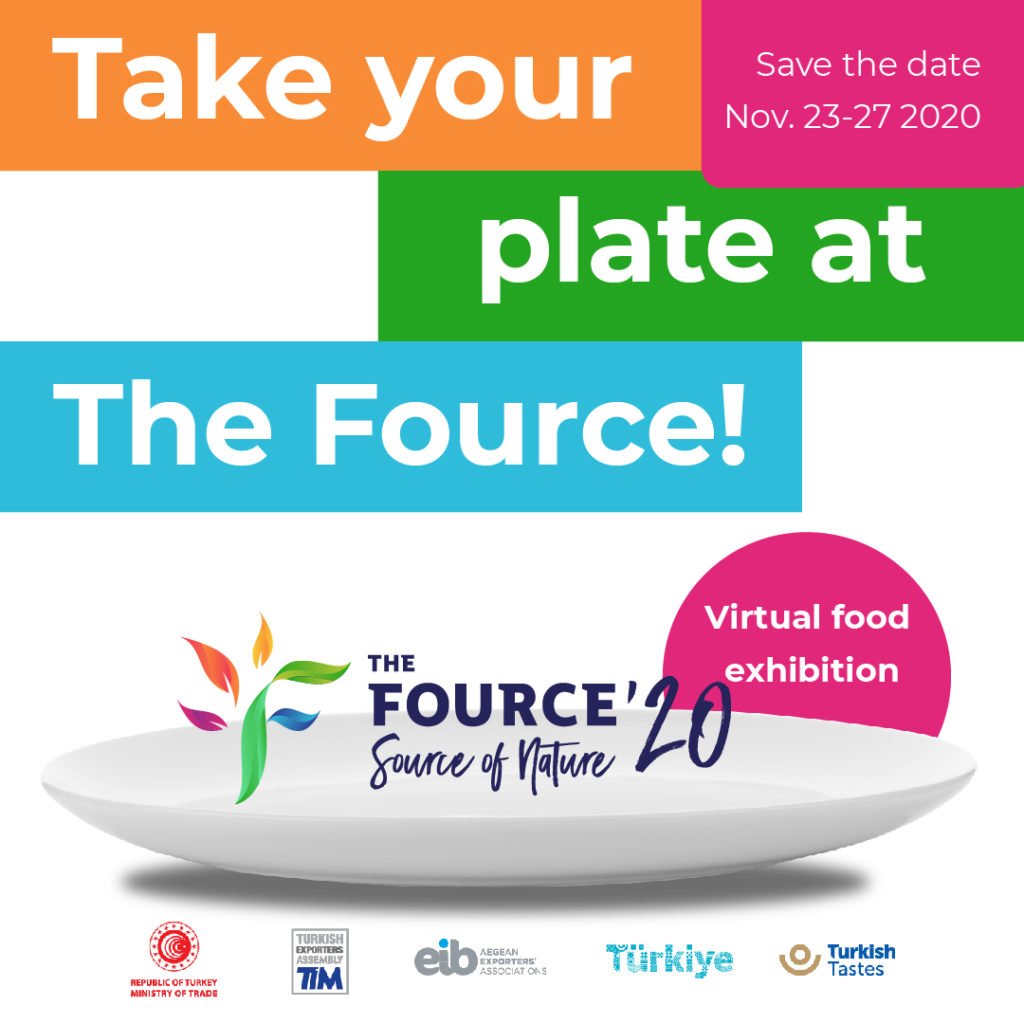 We are also extremely excited to bring you the highest level of digital content in a thought provoking, one-of-a-kind webinar series that tackles the most recent topics and welcomes the best of the best to share their expertise.
So, get comfortable, get a coffee and join us online as we all navigate through these uncertain times together.
See you at THE FOURCE, to grasp the latest trends and
take advantage of concrete business opportunities