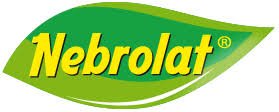 Our cheeses speak of Sicily
A story that sinks its origins on a peak of the Nebrodi mountains, at mt. 1200, in a small town, Santa Domenica Vittoria (ME), located in the heart of the Nebrodi natural park.
It's here that a young couple, Angela and Mariano, decide to get involved and create their own small company, thanks to the experience gained in the dairy field, for three generations, by Mariano's family.
The fruit of the acquired experience is used by focusing on the typical products that speak of our land, which breathe the pure air of our mountains, emanating smells and scents of our Sicily.
Nebrolat's mission is clear from the beginning: enhancing our production of raw materials transforming them into cheeses that speak of Sicily, broadcast our traditions beyond the regional borders and train new generations to taste our flavors, safeguarding in this way our food traditions .
Angela' creativity and Mariano's stubbornness makes sure that typical traditions are accompanied by some breath of novelty. So that we find (as an alter ego to the classics first "canestrato" with black pepper and chilli pepper) new tastes and new colors that give vivacity to the desks of the gastronomy or the free service of the most important Italian and foreign distribution chains.
And here is the Pecoricco® a colorful "canestrato" cheese enriched with stuffed olives, rocket and chilli (typical ingredients of our Mediterranean diet). A cheese in which, with strong determination, Angela has always believed and proposed to the buyers of important chains. Today Pecoricco is a cheese that is highly appreciated by our customers and is constantly growing.
Among our other products: the Pistaricco®, the Provola with greenish lemon and lastly Cannoliamo®, a fresh and sweet cream cheese from milk whey ("ricotta") made with the typical waffles to prepare a fresh Sicilian cannoli at home, as in pastry shop.
Nebrolat combines tradition and innovation by leveraging a quality control system. Every day our chemical laboratory carries out chemical-physical and microbiological checks on incoming raw materials and finished products.
These checks are subsequently verified by our external, qualified and accredited laboratory.
The company Nebrolat is certified according to the European standards of the IFS, High level degree, precisely to guarantee its customers high quality levels.
In 2015 a new production site was born in Milazzo, devoted to new packaging lines for portioned fixed and variable weight and the new line of sliced and fixed weight cheese.
We had a closed supply chain; our cheeses born, grow, are transformed and become finished products in Sicily. They speak about culture, history, tradition, hard work, passion, but above all… about love.